「Special Support Unit」Ambulance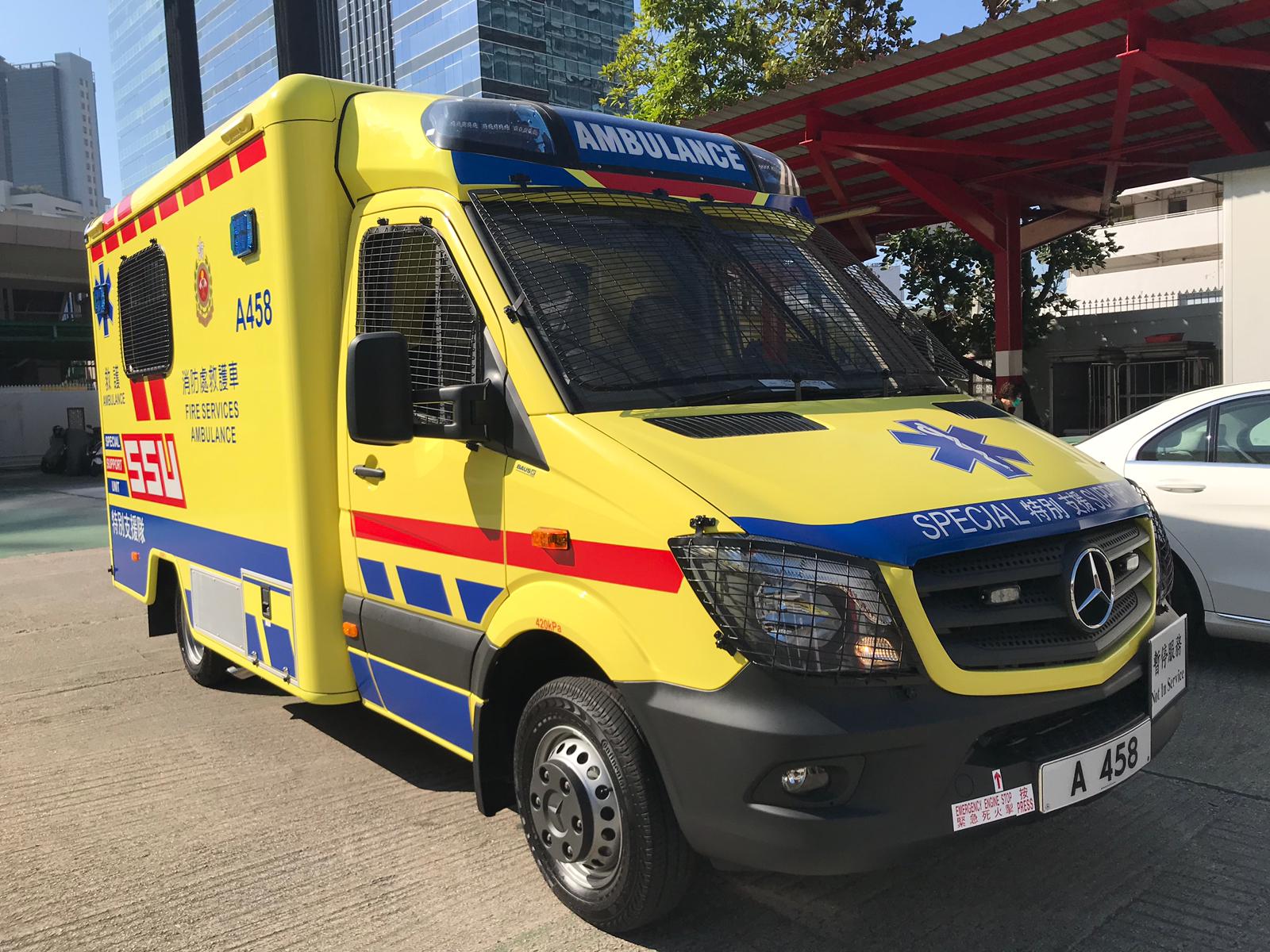 Description

「Special Support Unit」(SSU) Ambulance is equipped with paramedic facilities and extra stowage of paramedic and medical items for providing support to major events and Multiple Casualties Incidents (MCIs).

Function

SSU Ambulance will be dispatched to attend any major incident involving a large number of casualties which requires the attendance of 4 or more ambulances or any suspected / confirmed Chemical, Biological, Radiological and Nuclear incidents where ambulance attendance is required and perform casualties management at scene.  SSU Ambulance will also perform standby duties at major events involving high risks of mass scale mishaps; participate in specialized training, departmental / interdepartmental drills and exercise. They will also attend emergency calls to meet service exigencies.

SSU Ambulances are provided with unique livery for better identification during operations so as to enhance operational efficiency.